MarkFlex®Air
Denied-SLAM indoor drone autonomous flight system
MarkFlex®Air(MFA) consists of markers and modules that can be attached to existing drone flight controllers with one touch, and autonomous flight operation software. The flight controller provides basic control of the drone and the MFA enables autonomous drone flight under non-GPS environment.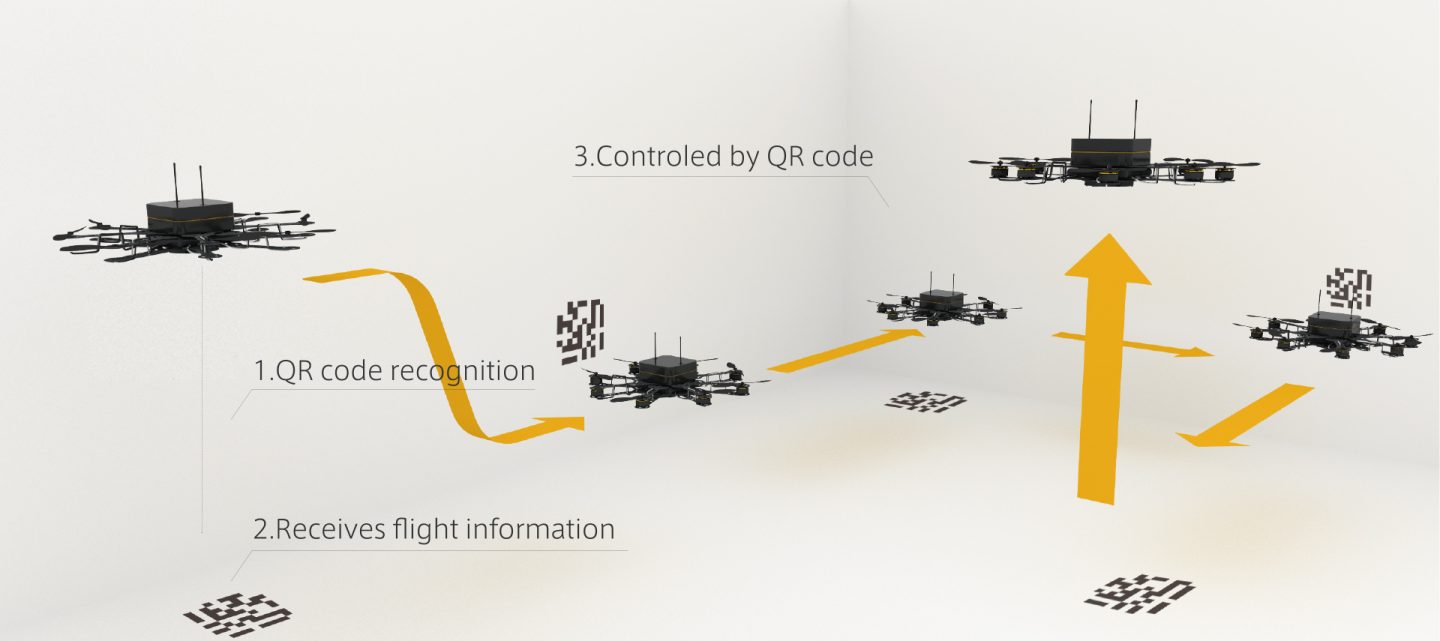 ①Modules
Installed on any drone
Obstacle detection function installed
Reduction in size and weight
②Markers
Stores flight instruction information
Created by users
Readable in the dark
*Operable with illuminance of 40~100lux
③Autonomous flight operation software
Flight path design
Understands flight status
Intuitive operation screen
System example with MarkFlex®Air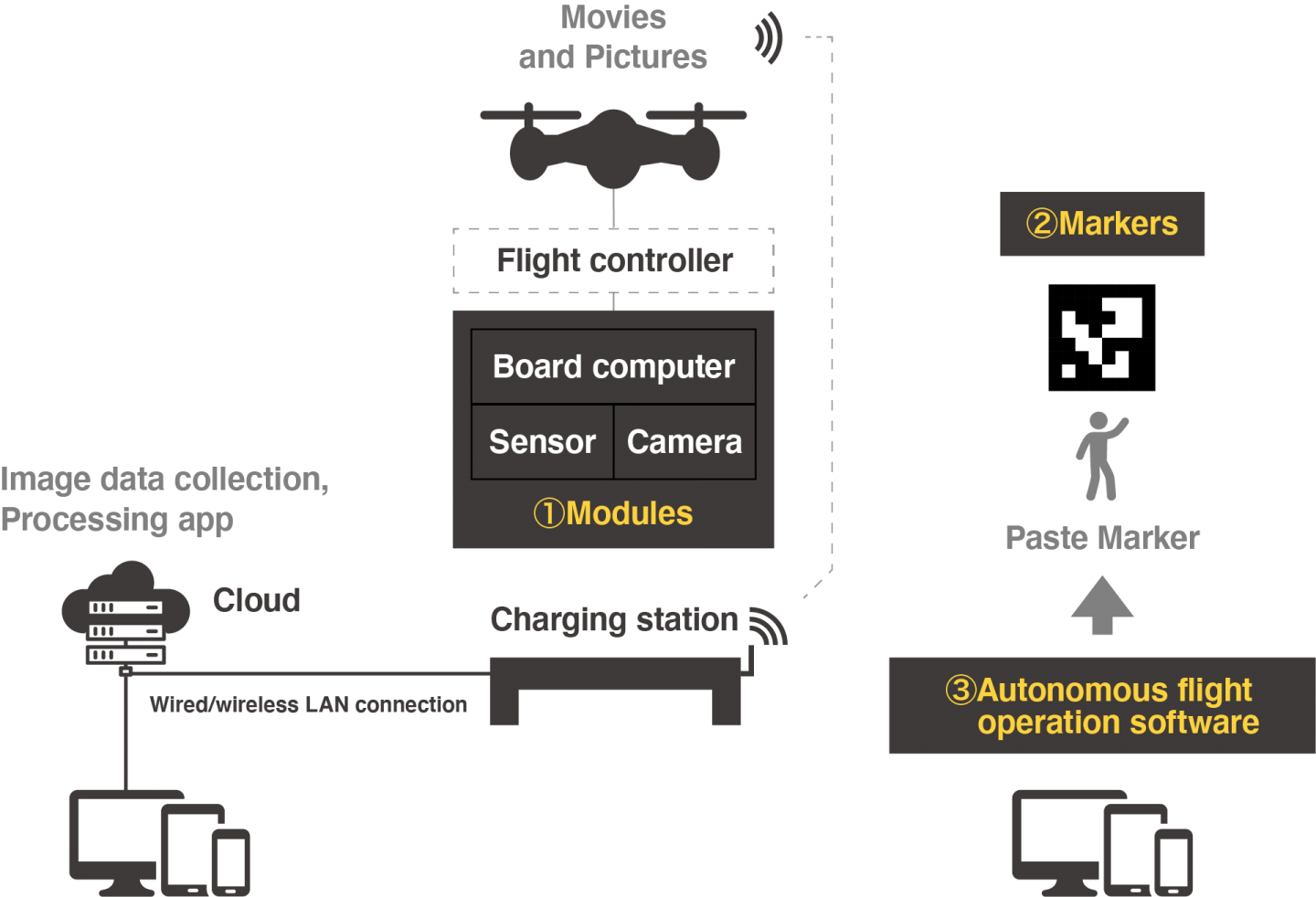 No wireless operation, no mapping, no AI. All you need is a marker.
Since the MFA is completed only by airframe and markers, wireless flight control is unnecessary.
Therefore, it can be used more safely because it prevents falls due to wireless communication failure and interference.
Moreover, since there is no mapping or advanced technology such as AI, it is easy to operate at sites without specialized knowledge.

About MarkFlex®Air
Image movie of MarkFlex®Air
Service
Spiral customize the airframe which meets the customer needs in cooperation with partner companies
We provide a comprehensive solution utilizing MarkFlex®Air to customers with our alliance partners.

Provide solutions by a global development team
Members with deep experience in robotics, FA, drones, IT and in the computer vision industry gather from all over the world to design and develop systems that integrate hardware and software.
With a wide range of business areas in construction and civil engineering, we provide speedy solutions using drones. We also provide solutions not only in technological development but also in the business aspect for customers.
STEP.1 PoC
1.1 Conduct environmental research and flight
1.2 Autonomous flight demonstration and the development of requirements specification
STEP.2 Customized development
2.1 Customized development and incorporation into existing work
2.2 Testing on site and formulation of additional functions
STEP.3 Technical operation
Start operation in an actual practice
Needs
Technology verification

We carry out PoC to verify the practicality of drone and the adequacy of investment.
We deliver solutions to solve customer problems while investigating the site environment and verifying each barrier.

Foreign Demand

The manufacturing industry companies often have factories and facility bases overseas. At Spiral, we have multinational engineering members who have abundant experience and who are able to solve the global problems of customers throughout the oversea networks.

Resolve labor shortage
by automation

Advanced technologies such as robotics and AI are gathering attention as there is a serious labor shortage at construction sites.
It is possible to reduce labor costs and the number of processe with automation of work by replacing the inspection work with an autonomous flight drone.
We provide solutions to solve the customers challenges.
Please feel free to contact us.