Spiral Inc.
Concept
Spiral is an engineering company that creates innovative ideas through connecting "people to people" and "technology to technology".
The four spirals in our logo are drones and represent the experience and skills of the people involved in Spiral. By working together, we can come up with fresh ideas and solve problems that cannot be done alone.

Philosophy
Mission
Leading innovation in autonomous indoor drones and technicians.
Vision
At a space level, rethink and realize a society where humans and robotics coexist in harmony.
Message
Today, there is an increasing demand for services that are individually optimized and keeping the pace with the rapid increase in population and social structural changes. Under such circumstances, technological innovation necessary for robots such as AI (artificial intelligence), information processing technology and miniaturization technology are undergoing rapid growth and development. Robots that possess machine-learning systems are available to provide solutions and services.
Robotic technology supports client prosperity and desires through automation and optimization and we predict that a future where humans and robots will coexist.
Our vision is to rethink and realize a society where humans and robotics coexist in harmony at a space level.
On the other hand, I feel that the current developments of robots including indoor drones that are self-sufficient are not a true necessity to the field. This is a challenge that I have considered through my experience of being involved in the robot industry for more than 10 years as a development, industrial technology and sales engineer.
Spiral values R&D with on-site technicians and will continue to create values that are fresh and will continue into the future.
CEO & Founder
Tomohiro Ishikawa
Our story
"Make efficient use of flying robots for people's lives"
Representative Ishikawa was absorbed in the design and development of ultra-small satellites and space material research when he was a student, and participated in the founding of a flying robot venture while he was a university student.
Since 2009, he has started development of VTOL (currently Drone) for the purpose of inspection of transmission lines, but there was a large problem in flight control technology at high altitude, and the project was discontinued in 3 years. He realized the difficulty of controlling the drone outdoors. He tried acquiring new customers by using drones for monitoring at warehouses but was not successful.
While working on a project of an automatic optical inspection system that combined an optical inspection device and an industrial robot at a medical device manufacturer, he worked on improvements in the field of industrial technology. As he worked with on-site technicians every day, he realized the necessity of the development with on-site perspective.
He was convinced of the demand for indoor drones when he was asked at the event, "Can you use a drone for inventory in a warehouse?" In October 2016, he supposed that it would be difficult to introduce it on-site with conventional technology, and then he co-founded Spiral Inc.
Aiming for global business development from the beginning, in 2018, he visited 23 countries around the world and confirmed the need for indoor drones worldwide.
Since 2019, Spiral has employed engineers from Pakistan, Rwanda and India. We will provide solutions utilizing "flying robots" that and will be an innovator and leader of "on-site technicians".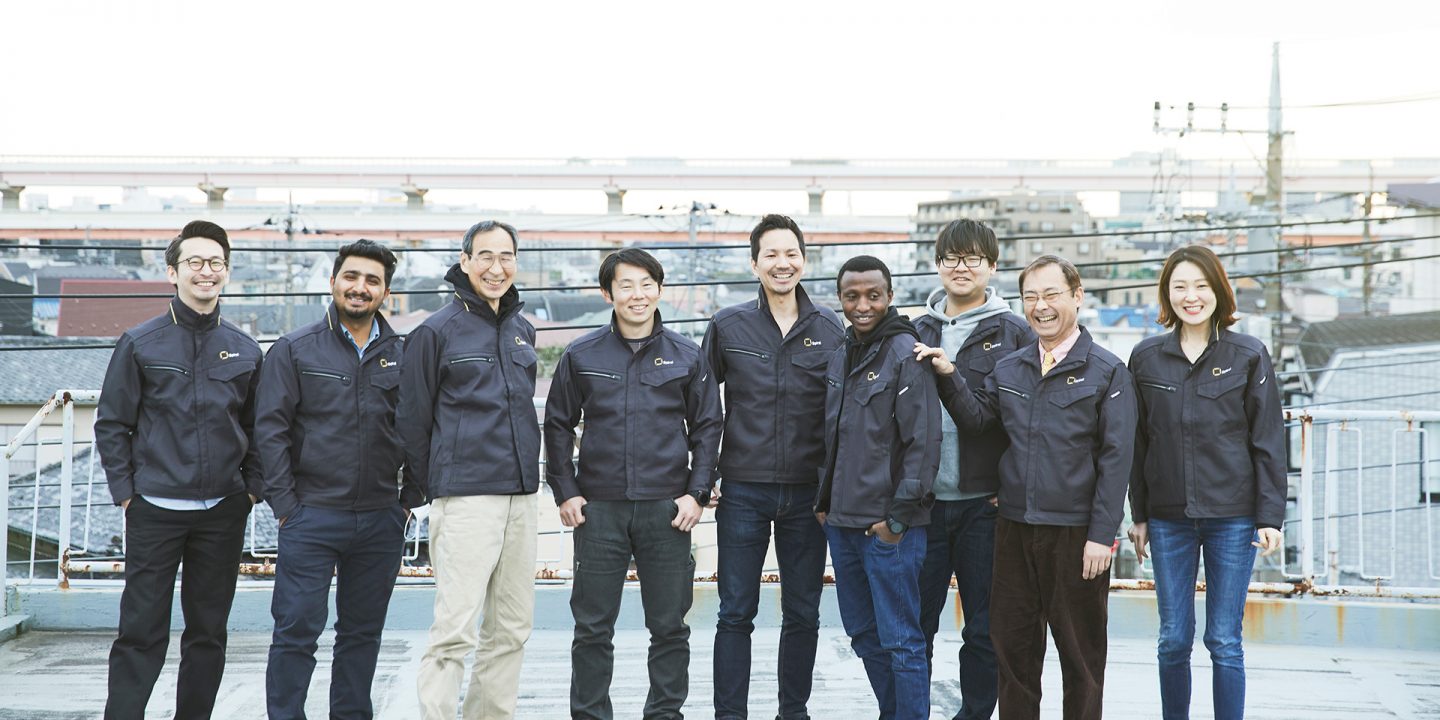 Team
While he was a university student, he participated in the founding of a flying robot venture in 2007. He engaged in the development of various flight robots such as VTOL (drones), micro satellites and small rockets.
At a medical equipment manufacturing company, he launched a project for an optical automatic inspection robot system with a European manufacturer and led the project as a system leader. As an industrial engineer, he worked on on-site improvements and realized the necessity of line of sight. His next venture in robotics engaged in industrial robot introduction support and project management for SMEs. He has launched many projects such as new businesses and METI subsidy adoptions. In 2016, he co-founded Spiral Inc. and became the president.
He joined System Network Integrator in 2001 where he was in charge of sales, business planning, marketing and promotion of new services. He passed the patent attorney exam and the Small and Medium Enterprise Management Consultant exam.
He earned his MBA in 2012 from Waseda University where he was on the Dean's list. He was also involved in the creation and operation of the "WBS Entrepreneurs Department".
Since 2013, he has led the development of entrepreneurship education, hands-on programs and new business creation programs for companies and business creation education content with an accelerator. In addition to entrepreneurial mentoring, and program planning and general supervision of the business creation environment, he promotes various curriculum development, event business, tool development, investment project execution, business creation and personal network building.
He has been in his current position since April 2019. He serves as a representative at Open Crucible as well as a startup supporter and as a mentor.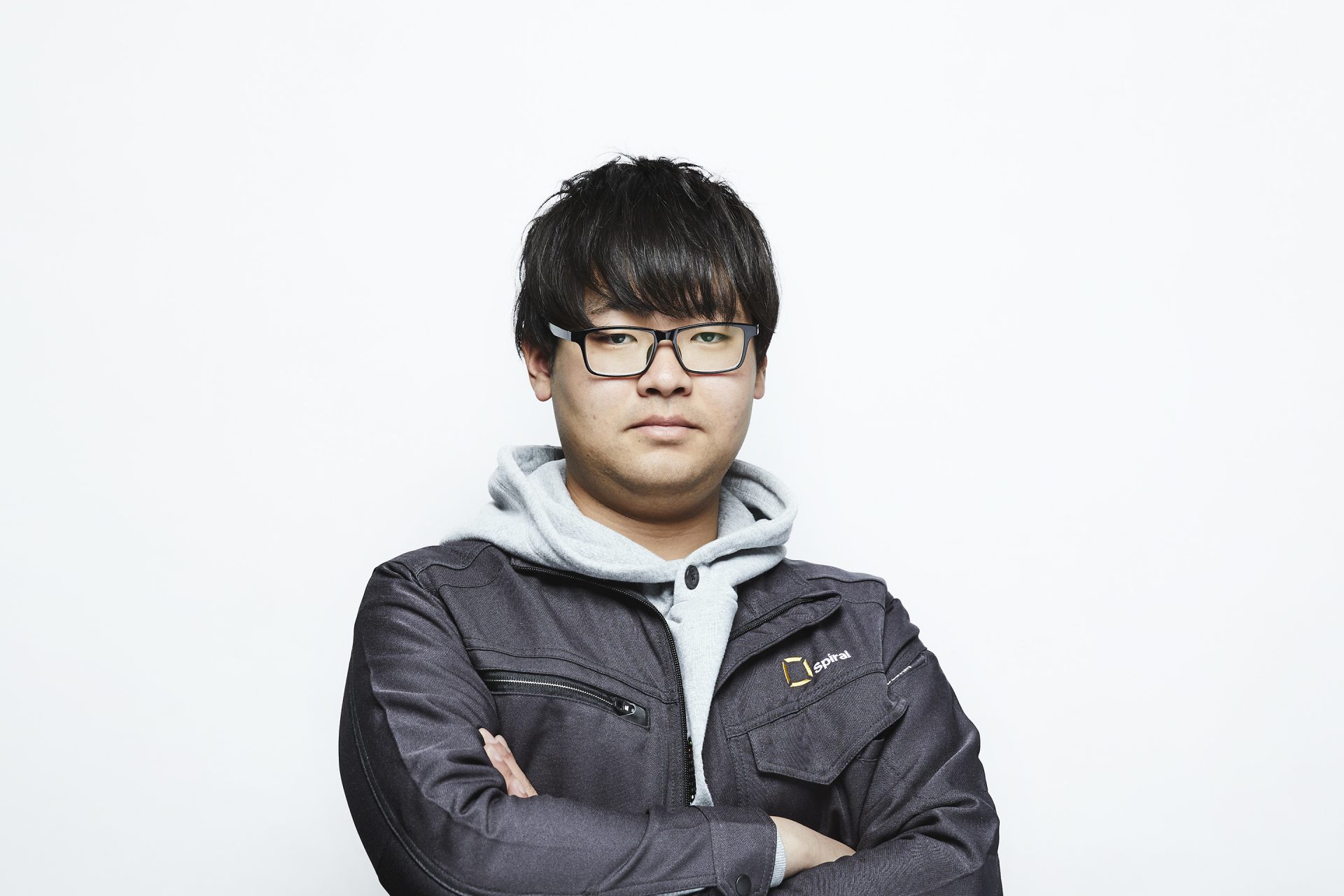 Nobuyuki Fujitani
Control Engineer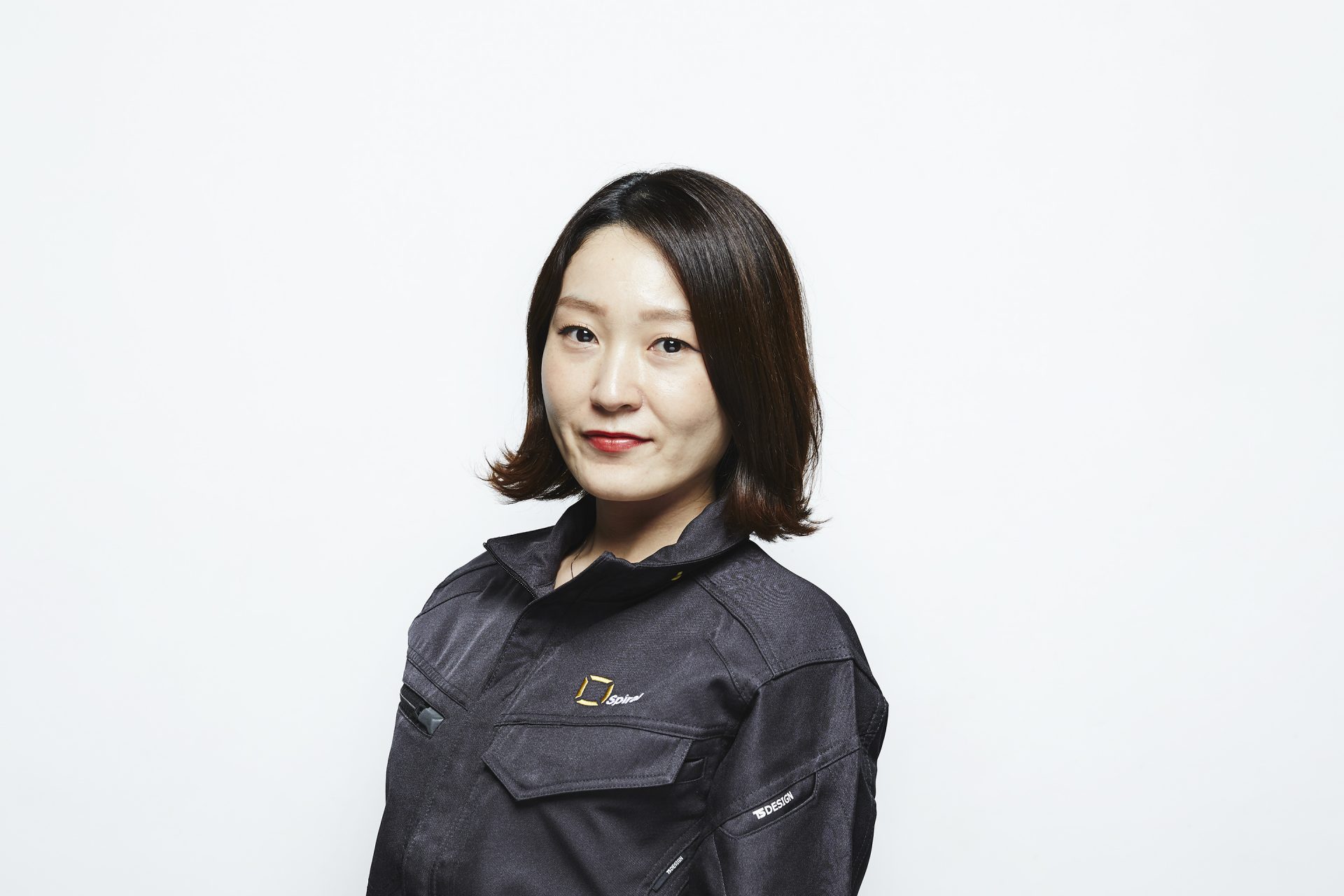 Yukiho Ito
General Affairs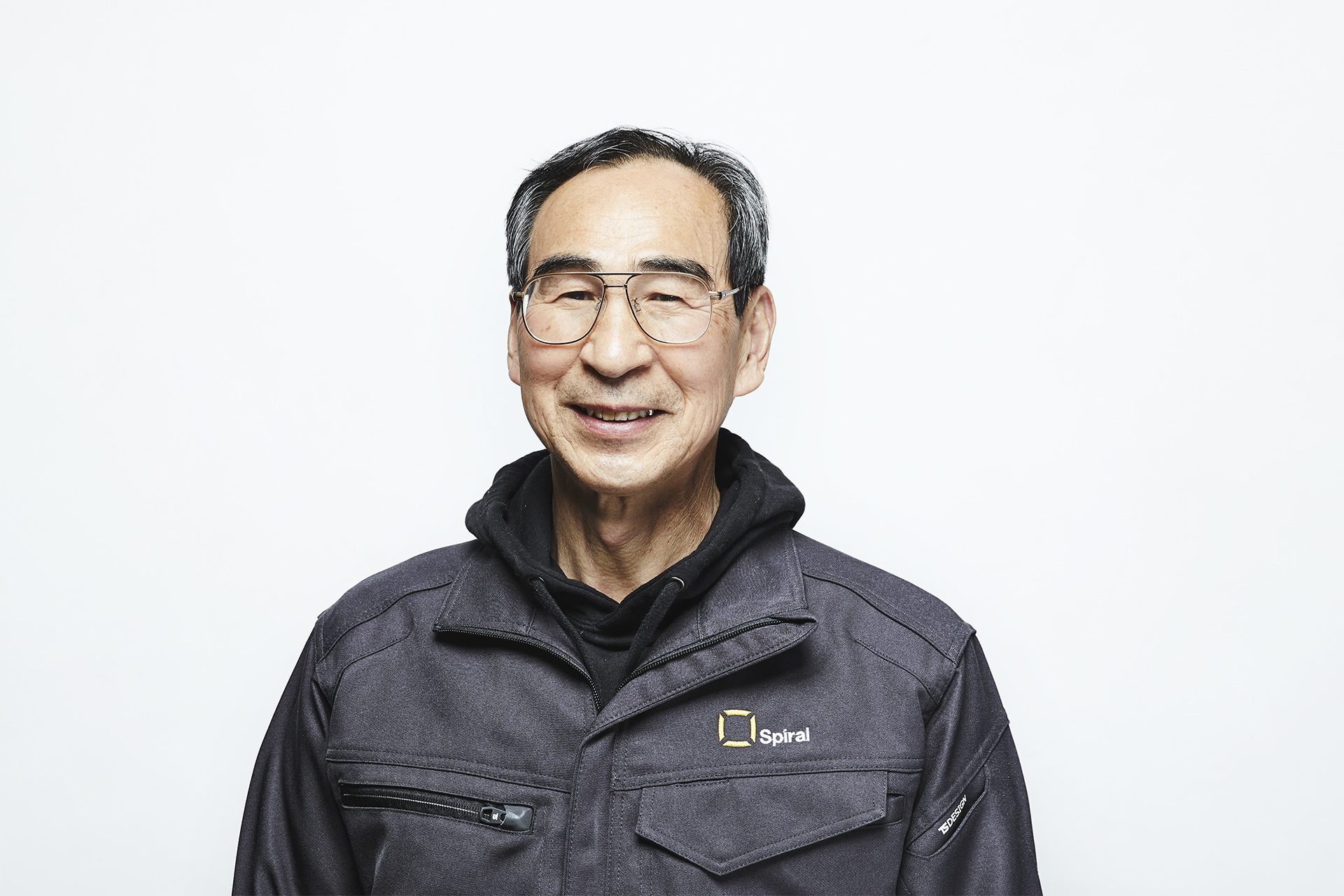 Minoru Ishikawa
Technology Advisor
Advisor
About us
Name
Spiral Inc.
Establishment
2016.10.27
Management
Tomohiro Ishikawa, CEO & Founder
Takeshi Hamachi, COO
Business
Development of drone autonomous flight system under non-GPS environment
Head office
2-49-2 Horikiri, Katsushika-ku, Tokyo,124-0006, Japan
Incubation office
DMM.make AKIBA, Akihabara Bld.12F, Fujisoft, 3, Kandaneribeicho, Chiyoda-ku, Tokyo, 101-0022, Japan
History
October 2016
Spiral inc. established in Chiyoda-ku,Tokyo
March 2017
National patent application (2017-042267)
April 2017
Start development of MarkFlex®Air
March 2018
National patent application (2018-532340)
May 2018
Participated in an exhibition as a J-Startup Booth at the Tech in Asia Singapore
Start cooperative research and development with Flare Dynamics Inc. in Singapore
December 2018
National patent application (2018-244346, 2018-244350)
February 2019
PCT application (PCT/JP2018/004326)
March 2019
National patent registration (6473888)
The Innovation
Attraction Program (ABRA) adopted by Dubai SME
April 2019
Start PoC with TIS Inc.
May 2019
Adopted as a startup exhibition support program "VIVA TECHNOLOGY"
September 2019
Patent application on USA(US16/490110), EU (18763464.7) and Singapore(11201907910W)
July 2019
The development site opened in Katsushika-ku, Tokyo
October 2019
Cooperative Research and Development Agreement with TAKENAKA CORPORATION
April 2020
Seed round fund raising
August 2020
Spiral with our development partner in India has been selected the subsidy of promotion for ASIA digital transformation by Japanese government
September 2020
National patent application (2020-162993)