SERVICE
MarkFlex®Air
Denied-SLAM indoor drone autonomous flight system
MarkFlex®Air (MFA) is a system that enables autonomous flight of drones by using markers based on Spiral's patented technology* even in environments where GPS cannot reach, such as indoors.
Autonomous flight is realized by the camera mounted on the drone recognizing a marker containing flight instructions.
①Controller
Installed on any drone
Obstacle detection function installed
Reduction in size and weight
②Markers
Stores flight instruction information
Created by users
Readable in the dark
*Operable with illuminance of 40~100lux
③Autonomous flight operation software
Flight path design
Understands flight status
Intuitive operation screen
System example with MarkFlex®Air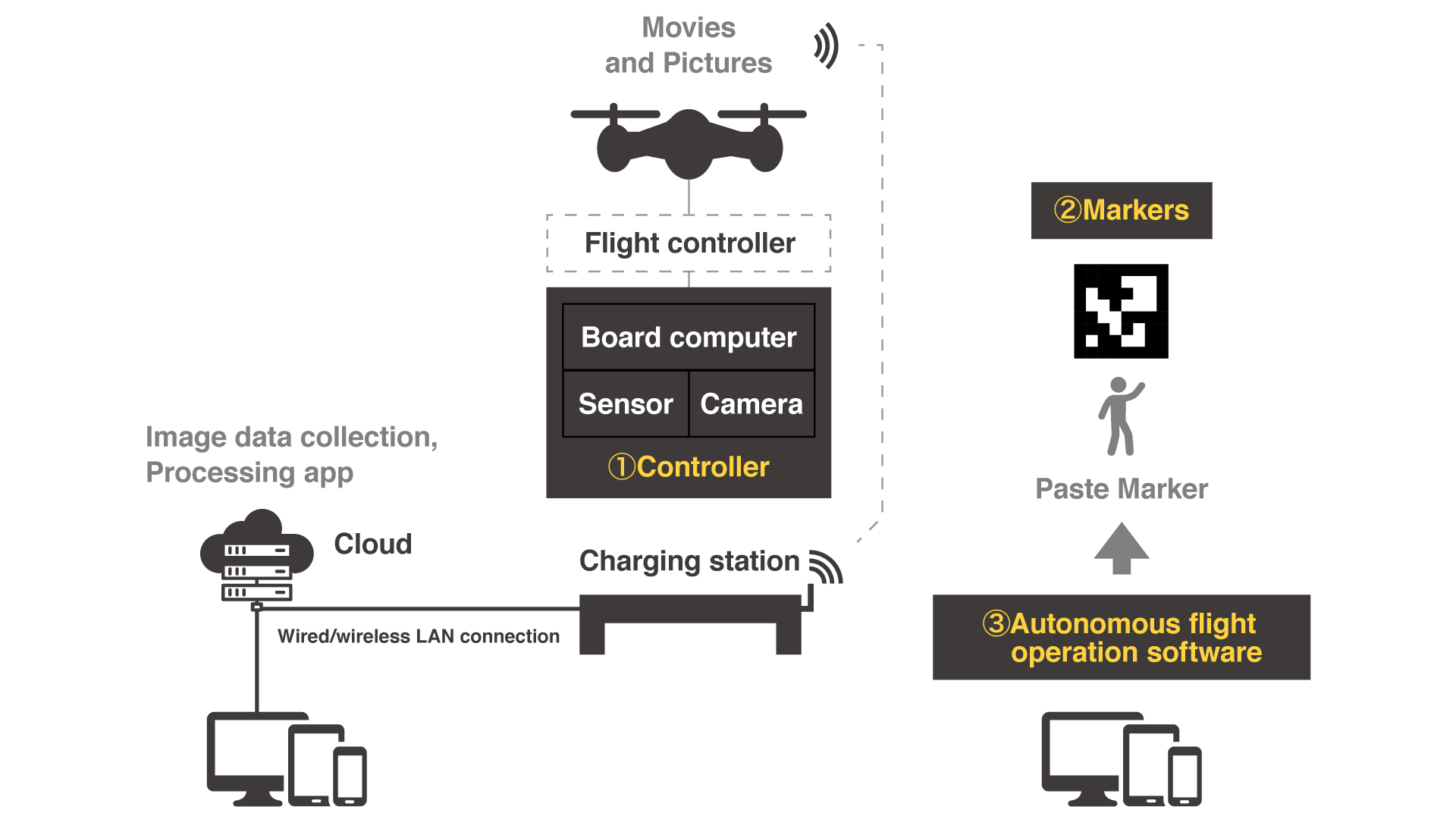 No wireless operation, no mapping, no AI. All you need is a marker.
Since the MFA is completed only by airframe and markers, wireless flight control is unnecessary.
Therefore, it can be used more safely because it prevents falls due to wireless communication failure and interference.
Moreover, since there is no mapping or advanced technology such as AI, it is easy to operate at sites without specialized knowledge.